29 Aug

Photographing the music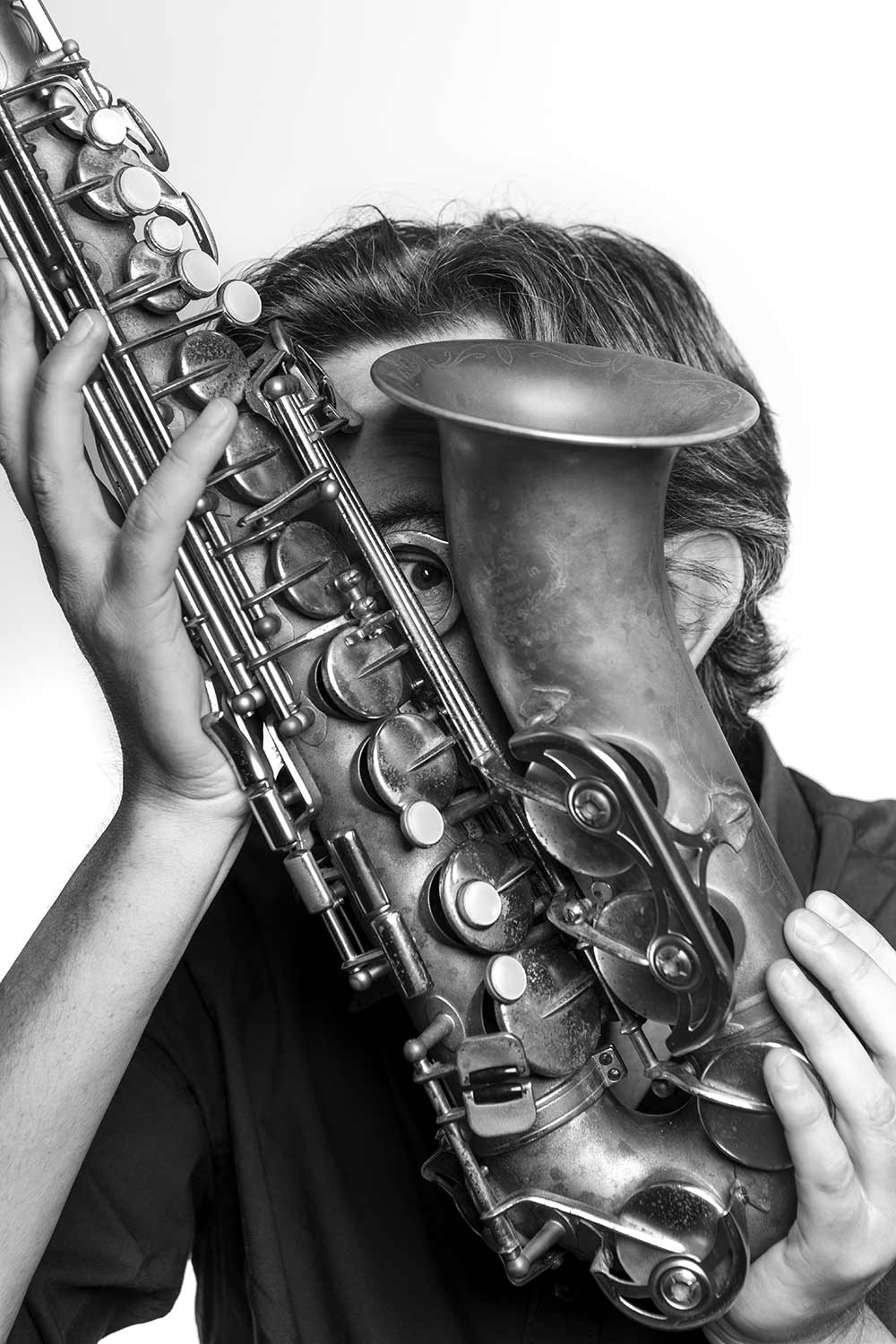 My experience as a music photographer, short story
When they contacted me from the Musicalive Cultural Association to make the portraits of the the teaching staff, I was immediately enthusiastic. It was indeed a very special occasion, to portray several musicians and instruments at once, better than a concert! A music school is always a stimulating and above all creative environment. For a music photographer and portraitist there is nothing better.
Planning a shooting is one of the most important steps. For this reason, after a couple of meetings with the staff, I decided that for this photo session I would focus on a series of black and white shots. The mood had to be as informal as possible.
No particular location was the backdrop and not even an overly elaborate set of lights. A white background, like a wall and a front light to create images where the key word is simplicity.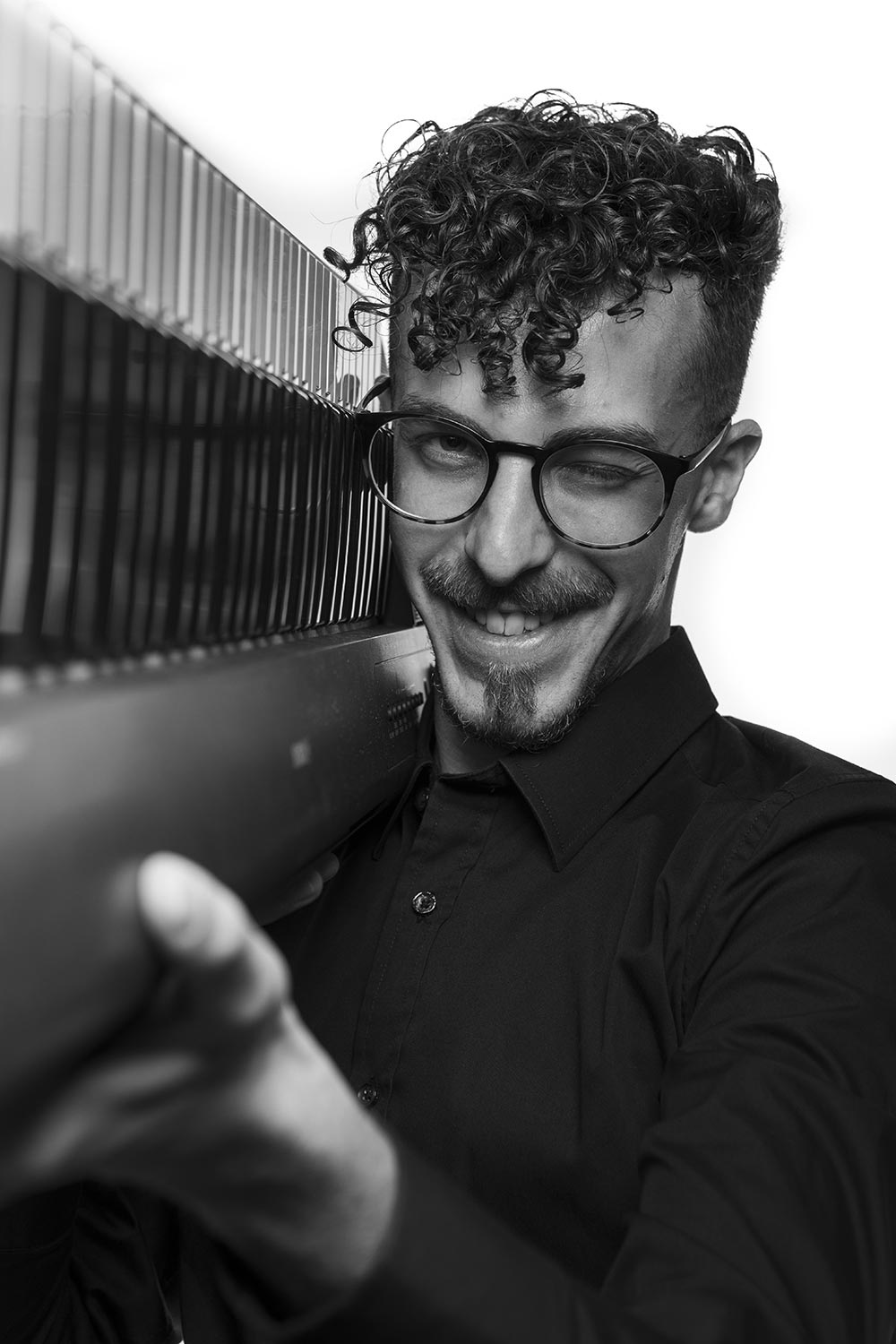 Creative flair
I wanted to best represent at least one of the distinctive traits of each musician, and then emphasize it with irony, alternating a more "serious" and institutional shot with more relaxed and ironic images.
The result was to obtain portraits similar or almost to a caricature. In this way I wanted to produce "material" in some way "new", different from the usual. I left ample room to give vent to everyone's creative flair, so the drummer's sticks, a metronome or an umbrella all become props. The result was certainly fun.
---
If you want to start a new project and create new images to better communicate it, then click below and… Let's get to work!