10 Dec

Ben the surprise proposal at sunset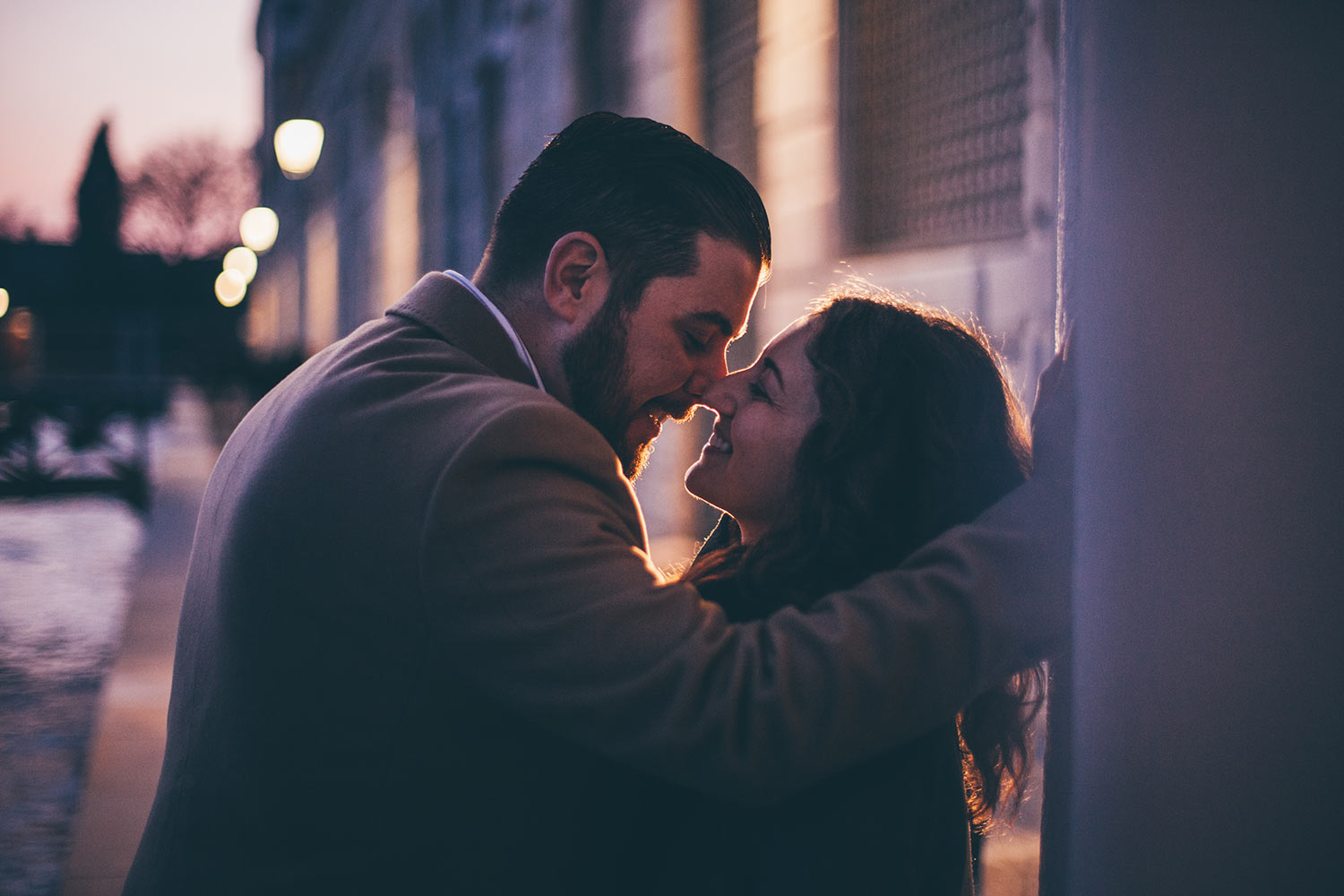 Wedding Proposal at susnset
How to organize the surprise proposal
When photographing a wedding proposal the main concern is that everything works perfectly and that everything goes according to plan.
In fact, it is often a surprise event, which however must be planned and organized with a certain precision. There is never a lack of tension and excitement during the preparations. Brett had contacted me for that very reason. The additional complications for this photo shoot were certainly the season, the middle of winter, the weather and the time. I love to shoot at sunset and for this reason I always recommend it to my couples as a time when it is outdoors. I like the tones, the effect of the lights already on with a lit sky.
The location makes everything even more exciting. A winter sunset in Venice, what more could you want for a surprise photo shoot! The organization was not easy because all communications had to be done secretly and via email or message, so as not to arouse suspicion. Shooting during the last minutes of light of the day has a very nice rendering but it is at the same time complicated. Light conditions change very quickly. We had planned to meet Brett just before sunset near the Basilica della Salute. I should have been in the exact spot with the camera ready, a flash would have been the signal.
The location
From that location it is possible to enjoy an extraordinary view during the sunset. The view together with the surprise effect made this engagement even more exciting. A beautiful walk around the Dorsoduro area.
The technique
From a technical point of view, once the sun went down it was really fun to be able to take advantage of the light from the public lighting, to give the images an even more romantic touch and create an atmosphere of intimacy. With the help of a small LED light I wanted to load the contrasts of the background, creating a cinematic effect at times.
Did you like this night photo shoot? Want to know more about my photo shoots in Venice, contact me!or visit the dedicated page.