21 May

Rock style wedding | Mattia & Francesca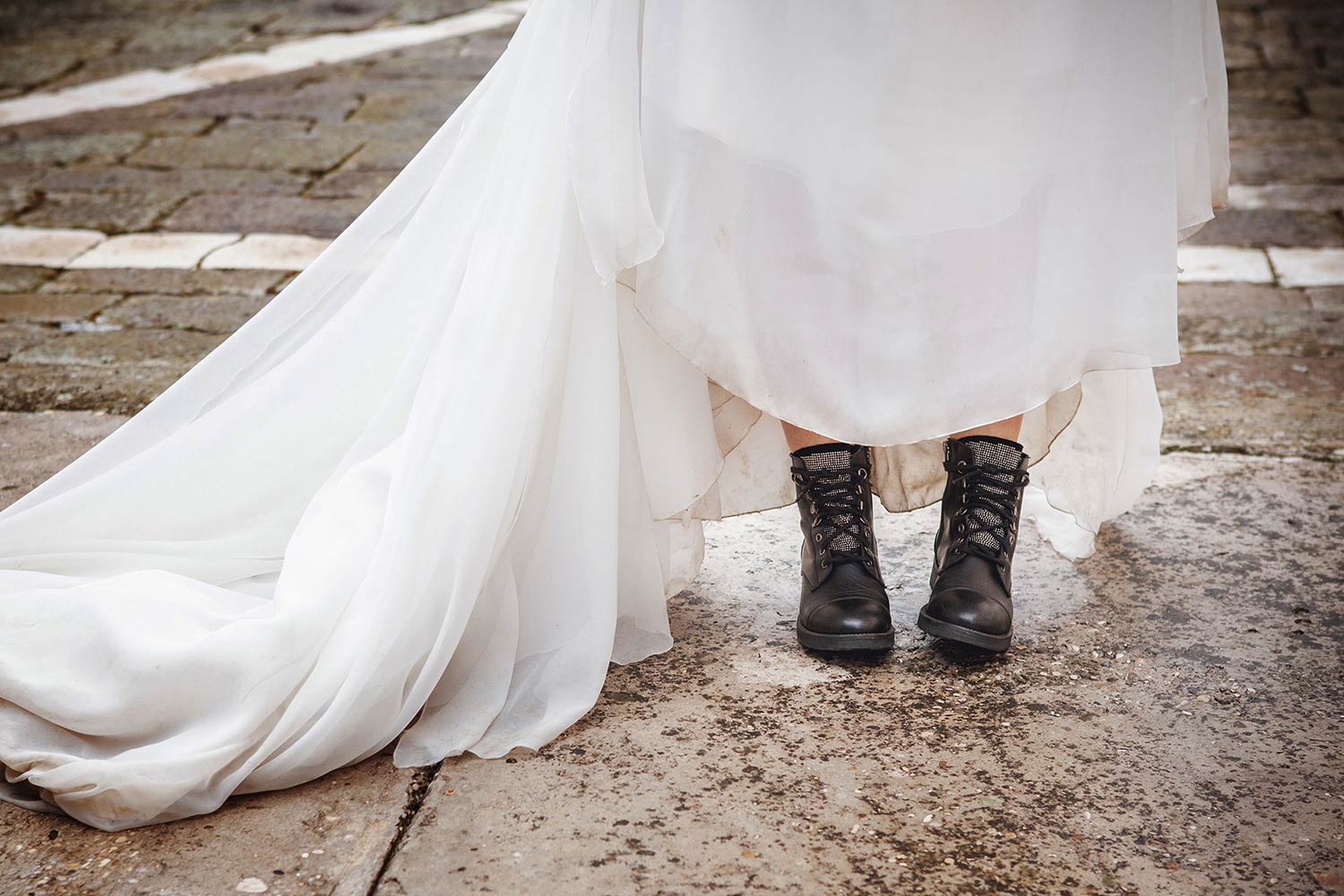 Rock style wedding | Mattia & Francesca
Story of an unconventional wedding photo shoot
How do you organize a rock style wedding? A lot of passion for music and a lot of imagination are the ingredients for an unconventional wedding. The Volkswagen Type 2van is parked outside the bride's house, I have just finished photographing the groom's preparation, with the background of a Led Zeppelin poster and a mountain of beautiful vinyls. This is the most rock wedding photographic story I have ever photographed, that of Mattia and Francesca.
The common thread of their most important day was the passion for music.
The couple decided to celebrate their wedding in a suggestive and timeless location, in the province of TrevisoThe Abbey of Santa Maria del Pero Porcellato Zorzi. The romantic cloister that with its park with ancient ruins, perfectly matches the simple and at the same time modern style of Mattia and Francesca.
Chiodo, Converse and inevitable amphibians popped up in the middle of the reception and were proudly worn by the groom and the bride. Sometimes it takes very little to make such a special day even more unforgettable.
If you want more information about my wedding photo shoot, do not hesitate to contact me!