01 Feb

A morning in Rialto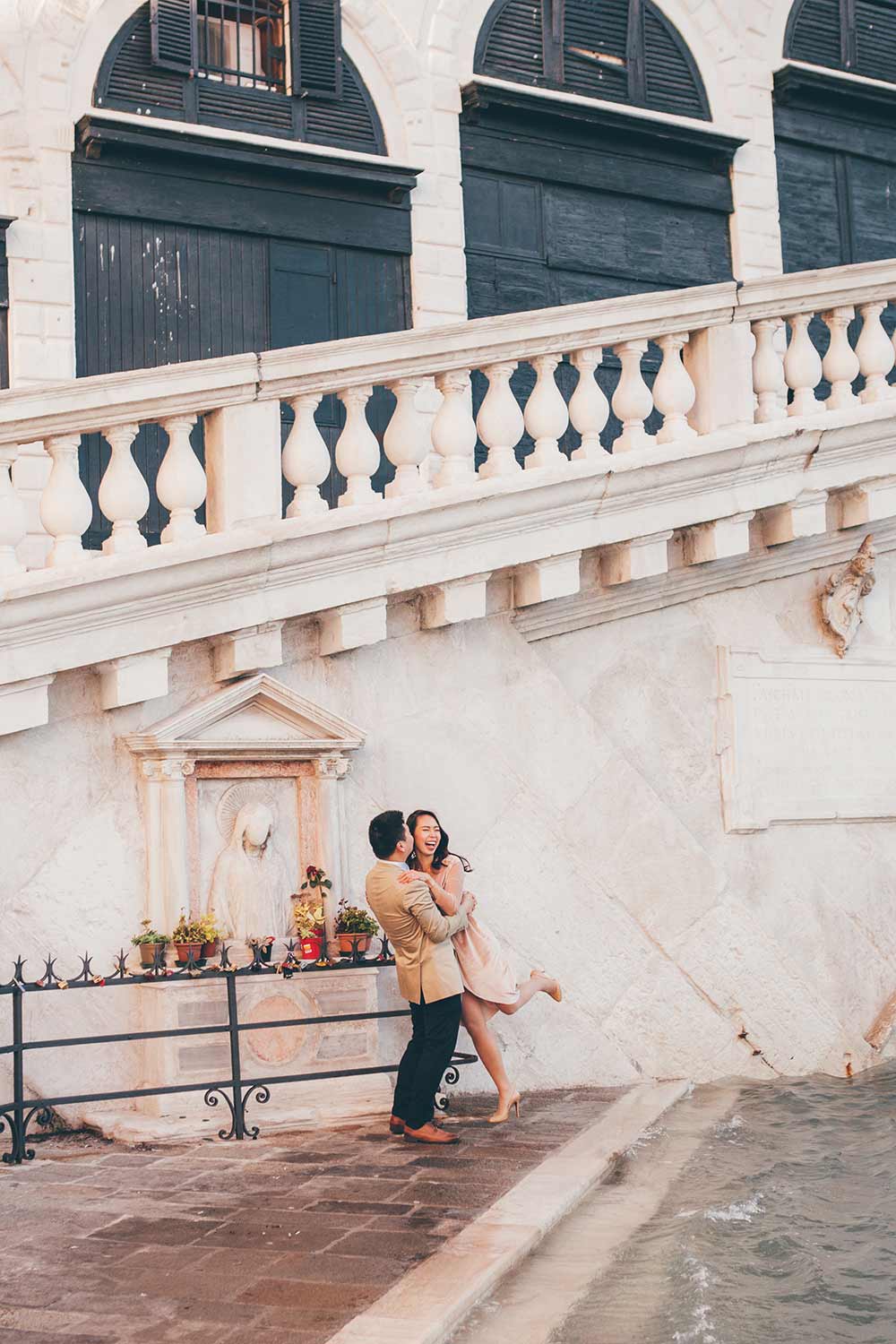 Couple photo shoot in Venice
Normally, the best season to do a photo shoot is summer, which is not always true, especially in the case of couple portraits. As we know, Venice offers a unique landscape in every season. Who could imagine that these shots were taken in the middle of winter? Warm tones, full sun and high water.
Here's what happened on a beautiful December morning in Venice. The unmistakable location is that of Rialto, with the bridge and its market, one of the most characteristic places in the city. The place is definitely worth a visit, especially early in the morning and during the week.
If you liked these shots, take a look at my portfolio!