29 Nov

Romantic photo session at sunrise. Leticia & Hector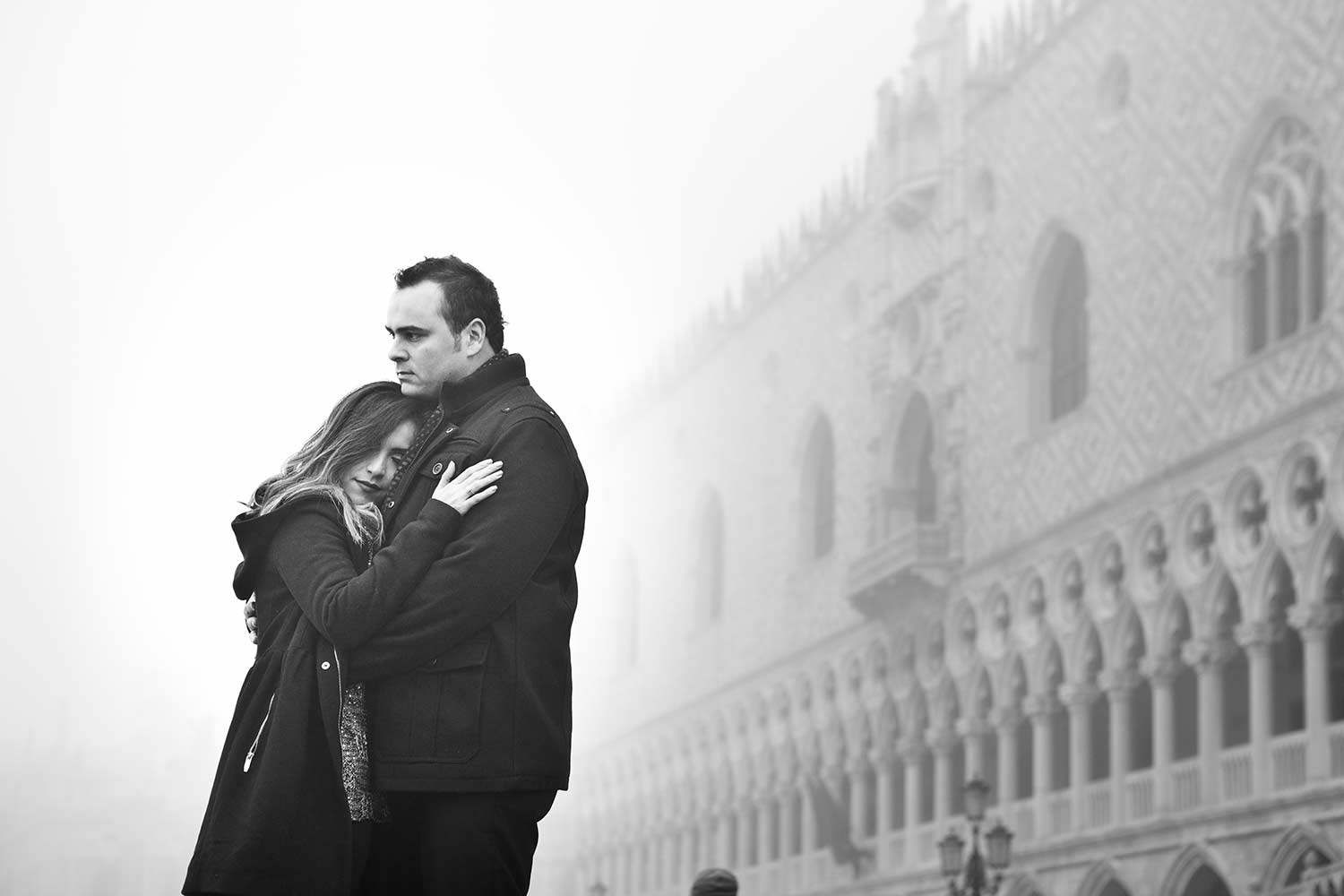 Romantic photo session at sunrise. Leticia & Hector
in the suggestive atmosphere of Venice
Romantic Sunrise Photo session – Shoot in the fall
If you have planned your trip to Venice for a romantic escape during autumn or winter, these are the months in which temperatures drop while still remaining mild and bearable. The first mists appear that envelop the city in an enchanted and timeless atmosphere.
The romanticism of the lagoon landscapes with indefinite contours, the colors of the mysterious gardens of the Venetian palaces, will make your experience in the city even more fascinating. Will be even more beautiful to capture with my candid pictures, the relaxed and romantic atmosphere that will envelop you.
Romantic Photo Shoot – When to Shoot
Although the season is more favorable for shooting downtown. As a professional couple photographer in Venice, I always recommend unusual times to my couples, to avoid large crowds as much as possible and, above all, to make the most of the most beautiful lights and atmospheres of the day. For this photo shoot Leticia and Hector, who chose the quietest moment in the city, the sunrise. The slow awakening and the few people around, allowed us to make all our shots in the San Marco area, between the square and the shore.
What to do in Venice during the winter – A city yet to be discovered
The season for large tour groups ends towards the end of October. From this month onwards and for most of winter, you will be able to enjoy the beauty of the city, without crowds. Following its rhythms, you can explore the city at your own pace. Why not get portrayed while having breakfast or chatting while sitting at the bar or while walking together in the quieter streets Or I can let you discover the village festivals that take place in this period such as the feast of San Martino. There will be countless opportunities to take emotional shots.
If you want to know more about how the couple photo shoot takes place, contact me!
I will be happy to give you all the information you need to organize your photo shoot