29 Jun

Outdoor fashion shooting
Outdoor fashion shooting
As soon as I learned that the international model Anna Kile was in town, together with my make up artist, Carlotta, we decided to organize an Outdoor fashion shooting, in Venice.
I didn't want to miss out this opportunity for a "In location" shooting, despite the bad weather forecast.
Only an evening to decide mood and location, a sneak peek to the model's portfolio and my shooting project was ready. Equipment reduced to a minimum, a single flash and an excellent assistant.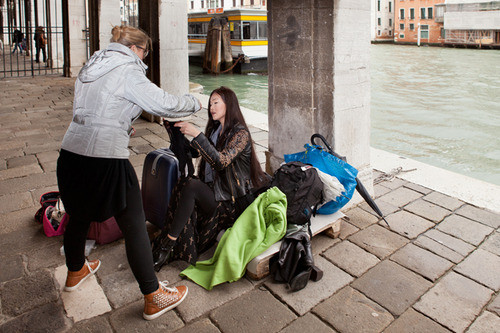 The weather would not have scared us, but rather benefited.
The day of the shooting thick clouds and a few drops of rain has supported the right mood for this fashion editorial. First rule I learned when shooting outdoor is to take advantage of working conditions and ambient light condition.
Check out my portfolio for more fashion photography
[vc_row css_animation="" row_type="row" use_row_as_full_screen_section="no" type="full_width" angled_section="no" text_align="left" background_image_as_pattern="without_pattern"][vc_column][vc_gallery type="image_grid" images="1515,1514,1513,2951,1512,1511,1510″ img_size="full" column_number="2″ grayscale="no" images_space="gallery_without_space"][/vc_column][/vc_row]